«Safe food now for a healthy tomorrow»
World Food Safety Day (WFSD) celebrated on 7 June 2021 aims to draw attention and inspire action to help prevent, detect and manage foodborne risks, contributing to food security, human health, economic prosperity, agriculture, market access, tourism and sustainable development.  
This year's theme, 'Safe food today for a healthy tomorrow', stresses that production and consumption of safe food has immediate and long-term benefits for people, the planet and the economy. Recognizing the systemic connections between the health of people, animals, plants, the environment and the economy will help us meet the needs of the future.
Recognizing the global burden of foodborne diseases, which affect individuals of all ages, in particular children under-5 and persons living in low-income countries, the United Nations General Assembly proclaimed in 2018 that every 7 June would be World Food Safety Day. In 2020, the World Health Assembly further adopted a decision on strengthening efforts on food safety to reduce the burden of foodborne disease. 
Food safety is a shared responsibility between governments, producers and consumers.  Everyone has a role to play from farm to table to ensure the food we consume is safe and healthy. Through the World Food Safety Day, WHO works to mainstream food safety in the public agenda and reduce the burden of foodborne diseases globally. Food safety is everyone's business.
Kersia makes food safety its number 1 concern
Food safety is our core field of expertise, recognized all over the world.
Food safety saves lives. It is not only a crucial component of food security, but it also plays a vital role in reducing foodborne diseases. Every year, 600 million people fall sick as a result of around 200 different types of foodborne illnesses. The burden of such illness falls most heavily on the poor and on the young. In addition, foodborne illness is responsible for 420 000 preventable deaths every year.
With the emergence of new sources and forms of contamination, the immunization of certain bacterial sources and the desire to move away from the use of antibiotics, pesticides and chemical preservatives, the challenges are immense. Failure at any stage means putting the life of consumers and staff at risk. Failure can have disastrous short and long-term consequences for a business. 
Our mission: Inventing a food safe world
Our ambition: Being your trusted partner for food safety
100% dedicated to food safety, we intend to lead the way as the world benchmark operator and most trusted partner to our customers.
Given the importance of this day for the company, Kersia Canada, the new name of Choisy, decided to promote it for a week.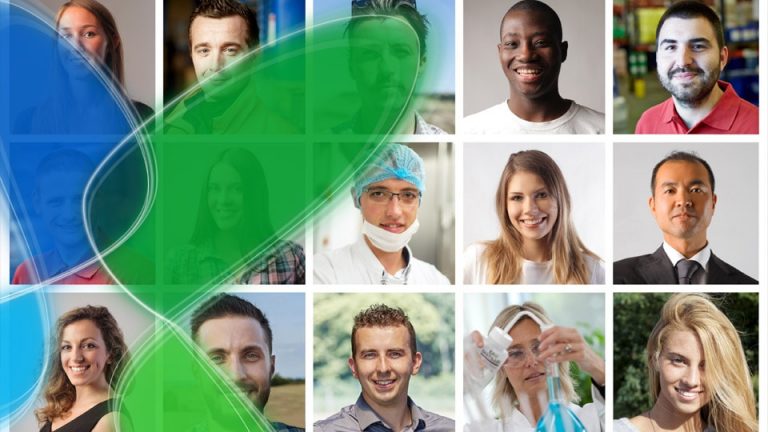 The 5 Challenges of Food Service
Each day of the week we will be posting an article corresponding to one of the 5 challenges for Food Service.
Special Draw
We have selected 4 products of 3.8L each to help you achieve food safety. We will be drawing this $ 250 worth box of products on Monday, June 14th.

AMBIO-DHER HP – 

Trienzymatic degreasing detergent

Combining new-generation surfactants and a selection of enzymes acting in synergy to attack all food soils. 

SUB-ZERO – Detergent for walk-in freezers and commercial freezers
Efficiently clean floors, shelves and walls without concern of the product freezing, even in areas with temperatures reaching as low as -25°C. 

QUAT-SPEC RTU – 

Disinfectant Deodorizer

Deodorizes those areas which generally are hard to keep fresh smelling, such as garbage storage areas, empty garbage bins and cans

SANI-SPEC – 

Instant hand antiseptic gel

– 70% ethyl alcohol
– USP pharmaceutical Grade
– Don't leave your hands slimy
– Dry quickly