Hand and body hygiene solutions
Gentle, ecological cleansing lotions that are balanced with the skin's pH levels, intended for all lines of activity.
Discover
Gentler, safer, cleaner
Our promise: To provide you with healthy skin thanks to gentle, effective and moisturizing formulas that respect the environment and the users. Intended for the restaurant, food industry, hospital, school, sports, public, and industrial, etc.
Performance
Security
Eco-responsibility
Hand and body hygiene must-haves
Aqua-Derma
Aqua-Derma is a cleansing gel that transforms into a creamy, abundant foam. It is intended for use on the hands, body and hair. In addition to smelling nice, this gel has hydrating and revitalizing benefits.
Derma-Sweet
Derma-Sweet is an excellent choice in office buildings, hotels, restaurants, health/relaxation centers, sports centers and all other facilities where a high-quality product is required. Derma-Sweet provides instantaneous, rich, smooth and long-lasting lather.
Versatility and comfort like no other
Technology for hand and body hygiene
The research and development expertise of Choisy has led to an exclusive line of innovative technologies over the years: increasingly performing products that meet superior safety standards for users and the environment.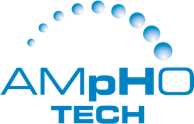 AMpHOTECH
This exclusive technology is a must in food hygiene.
The amphoterics used by Choisy create an abundant foam that penetrates dirt and eliminates grease. Efficient in low-temperature water, AMpHOTECH reduces energy costs and provides an eco-friendly solution.
Discover